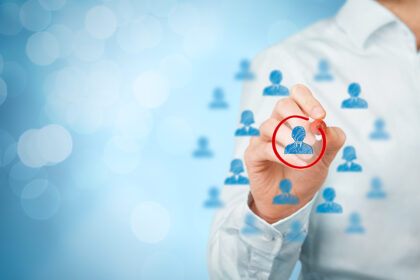 Many realtors will agree that one of the major hurdles to keeping clients and obtaining new clients is developing the right type of marketing strategy. In order for realtors to leverage client data to be able to deliver a more personalized and effective marketing message to both current and potential clients,  they must become proficient in database marketing.
Database Marketing
Database, or referral, marketing can be applied to any marketing strategy that is designed to acquire new clients or customers, as well as connect with new ones. Data collection has become a number one priority of any successful organization as it is held in high value in consumer marketing. Personalized data can give realtors information needed to develop a personalized marketing strategy aimed at maintaining or creating more meaningful connections with clients.
Factors Affecting Rise In Personalized Marketing
While a host of marketing concepts have existed in the business realm, database marketing has emerged as the leading form of practical personalized marketing across all industries. The practicality of this type of marketing makes it easily customizable for organizations as client data can be used to target any group.
Increase Of Innovative Technology
Through the use of powerful technologies, companies can mine data and analyze that data to create a better understanding of clients' patterns of behaviours. This information plays a key role in organizing specific categories, or micro-segments, that can help predict future client activity and behavior.
Data Sources
There are various sources of internal and external data that can be collected and used for various purposes. Purchase data is historically the most widely utilized, as it has been used to create patterns of consumerism. But other forms such as acquisition data,  social media data, loyalty program data, location data, correspondence history data and adtech data can all be acquired and utilized to formulate targeted marketing campaigns.
Ultimate Goal Of Database Marketing
In database marketing, the overall goal is to utilize client and customer information to establish a successful and mutually beneficial relationship with each consumer. The information gained from data can allow a company to understand its role in maintaining a positive connection with its consumer base that creates long term relationships. In real estate, this can mean that a realtor can establish brand loyalty and word of mouth promotion at a higher rate than relying on traditional methods of marketing.
Resurge can create a successful database marketing program for your real estate company that will enable you to develop and maintain higher quality leads and client relationships. Call us today to find out how we can help meet your marketing needs.