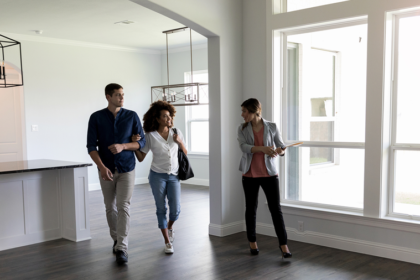 I've always wondered if all of that spam mail that you get in the mail every day actually works on some people? Or my companies spend money sending those stupid coupons out to everyone within a 30 mile radius of their store.. They must do it for something, right? Extreme couponers? No, those are their worst nightmare.. So.. 
But they do it for some reason right? It would be different if they were sending greeting cards, but they aren't sending greeting cards, they're are sending junk. 
Maybe more people than I realize use coupons? I wish that I would start using coupons, but by the time I get to the store and remember that I have coupons, the sale is over and then I end up spending more money at the store without even having any discounts… Whole thing seems fishy to me.. I don't know, I can't think of any other reason anyone would do it other than I guess some people really do look forward to getting that stuff in the mail.
What about greeting cards at Christmas time? Do you like getting greeting cards on holidays? If you ask me, I LOVE them. Sometimes when I get greeting cards I it makes me happy because I think of all the time my family has tried to take a family picture and how miserable everyone there is and then I think why does a family want to send greeting cards? Is it because they want to show everyone how beautiful their children are? If one day I have beautiful children I will definitely want to put them on a greeting card. 
Greeting cards are weird, now that i'm writing about it.. 
They are pretty much saying, "Hey! Let's go take a picture and buy a bunch of pieces of cardboard folded in half, stick the picture in their, and then send it out to people that we see every weekend, AND people that we haven't talked to in 10 years and they probably aren't going to remember the names of our kids so lets make sure and name everyone that is inside of this greeting card, as well as tell everyone what they have been doing for the past year even though they haven't seen them in 10! What about the other 9!
I don't know, man. Greeting cards are weird. Did you guys send greeting cards? Do you send birthday greeting cards? I deifnietely do not send birthday greeting cards, and this sounds awful of me, but I only like getting birthday greeting cards when they are from my grandma with money inside of them. I get birthday greeting cards, Valentines Day greeting cards, Christmas Greeting Cards, Groundhogs day greetings card…. Wednesday greeting cards…. Ect. From my great aunt up in Michigan and they NEVER have anything in them, and you know what the kicker is? She TEXTS me to make sure that I got her card! Do you know what you can do with technology now, Aunt Ann? (probably not) but you can design a card on your phone and send it to Ugana free-of-charge! 
I guess maybe they are physical specimens that you can hold onto when people are dead.. Maybe. But other than that, I just don't see the use in business cards…