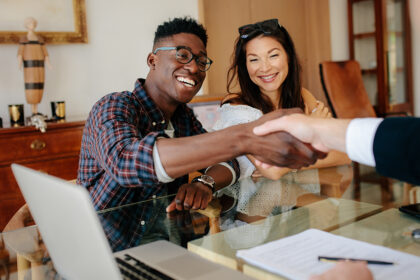 What does it mean to market your real estate business? I know that when you start out as a realtor, that's what you know! You've learned how to sell houses, and the further that you get into the business, you realize that the big name agents around you are constantly talking about how they market themselves. No one ever taught you how to use real estate marketing? You're not an advertiser! You're a real estate agent!
Here are a couple of tips when it comes to real estate marketing.. 
Let's remember the goal.. 
Let's remember the whole point of real estate marketing, is to get your name in front of new prospects to become your future clients. 
It's a dog eat dog world out there when it comes to real estate marketing! I know! Especially right now in the sellers market that we have going on. 
When it comes to real estate marketing, it's important to remember who your audience is.. 
If you start spending money on all of these ads, and direct mail, and signs, and bench posters, but you aren't getting this material in front of the eyes of the right crowd, it's the same as throwing hundred dollar bills onto the highway! 
And here is another thing that no one teaches you once you get your real estate license! They throw you out to the wolves, right? 
Real estate marketing is a little trickier than any other marketing.. It's important that you don't go about it in a salesman way.. People don't want to hire people that they don't trust right off the bat to help them find their new home… and they usually don't want to hire sleeze balls to help sell their home, either. 
Real estate marketing is about creating personal relationships with people. Whether that is through trust, or overall ethics of you as an agent. 
The best possible way to spread the word of your name, is to utilize your past clients. 
Insurance agents, click here
Did I just say that you need to use your past client? Onces that you've already won over and successfully done business with? Doesn't sound so crazy when I say it like that, does it? 
Before you were a realtor, did you ever know anyone that was going through the process of finding a realtor? It's not an easy process right.. 
Everyone has different fees.. Everyone has different reviews. 
There's one thing that everyone has in common when they're searching for a realtor, normally.. And that is that they first ask their loved ones. 
Everyone first asks people that they trust, for people that they trust! So why not try and build the best possible relationships with your past clients so they they are always willing to refer you? 
More on this in the next post… Stay tuned.