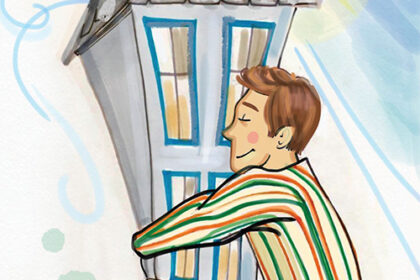 Each year the month of November arrives bringing stress to many people.  Not only is the house a mess with coats and gloves strewn about, but the entire family is coming for Thanksgiving.  Then, a different set of relatives is coming to stay for a week in December.
Homeowners have to make sure the house is clean, the bed linens are fresh, the yard is immaculate, and the food is perfectly browned. To top it all off, your house is up for sale! What a nightmare! There is not much more that could add stress to a family's holiday season than to be in the middle of selling a home.
In the spirit of "Holiday Happiness" during this pandemic time, smile and take heed to the following tips for both sellers and buyers to consider during the holidays.
For SELLERS:
* Consider the spiritual background of the people in your area and your        potential buyer before decorating for the holiday season. Although your friends have told you that you have the most beautiful holiday display in
the world, tone it down if you are selling your home. Remember, less is more.
* Instead of putting up the decorations early and taking them down late, keep them within a 2 week window of the holiday, or better yet, remove them as soon as possible after the holiday is complete.
*  Any outdoor decorations should be turned off during a home showing     to keep the showing on the home more than the decorations.
*  If at all possible, ask out of town guests to reconsider for next year, or ask your real estate agent if showings could be postponed until after your guests have gone home.
*  Display spring and summer pictures of your home and yard to display their beauty to potential buyers.
*  Always clear the pathways and driveway before a showing. This includes snow, leaves, ice, and other winter debris. Also, make sure all porches are clear as well as entryways to basement or storage buildings.
For BUYERS:
* Normally sellers are more motivated at the end of the year, but they are still not going to give their home away. Study the comparables in the area for the last six months.
*  Do not be afraid to ask for "gifts" from the seller. It is not uncommon for the seller to pay closing costs, mortgage points, or to give allowances for new carpeting or paint.
*  Make sure that during the inspection of the home all aspects are tested just as they would have been on a beautiful day in June. If, for some reason, a component was not able to be tested, ask for an extension until the weather improves and a complete inspection can be performed.
*  Keep in mind that people are busy (and most likely stressed?) especially during the holidays. Be patient if it takes a few days to get in to see a property.  You have to keep in mind that there are three families involved in viewing a home; the buyer, the seller and the agent. Holiday schedules seldom mesh, so take a viewing when it is offered.
BOTH SELLERS & BUYERS:
*  If you plan to close on a property near a holiday, check with your agent, title company, and the lender to make sure everything is going to be in order on the closing date.  It is best to select a day in the middle of the week to close on the home, and even better if you can close early in the day. This will allow for any snags in paperwork or wiring of funds to be corrected same day or before the end of the business week.
*  If you are planning on moving during the holidays, moving companies may have a surcharge for holiday or weekend work. Do your research.
Buying or selling a home is stressful enough without compounding the event with the holiday season. If it must be done, these tips should help you get through the hardest parts with better ease.
In hopes of increasing the spirits and statistics of real estate and mortgage lenders during not only holiday seasons, but all the days of the year, check out "Resurge" at [https://resurgereferral.com].  Resurge is an automated & affordable marketing system to assist real estate agents and brokers to establish and maintain a competitive advantage for staying at the top of the minds of clients and referral partners in your database.  Cheers!