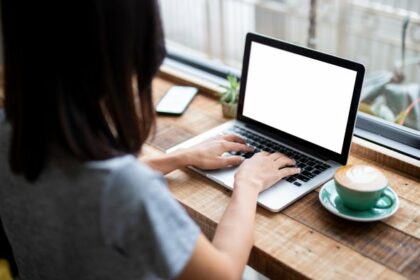 Have you ever thought about sending cards to your clients, family, or friends? Everybody loves receiving greeting cards! We live in a world where people love to do "old-school" type things, and for a lot of people.. Direct mail is not so "old-school" but think about it.. We don't even pay our bills through direct mail anymore! Everything is online! I remember the first time that I needed to send something through USPS.. I remember when my mom would have me take something to the post office for her, but she sent it with me already stamped, and all I had to do was put it in the dropbox! 
The first time that I had to send something across the country through direct mail, I was so nervous. I did not know what kind of postage I needed.. I wasn't sure how much it would cost.. I had no idea what I was doing.. And so now, I think that drives young people away from sending greeting cards! 
Other factors of people not sending physical greeting cards now, obviously consists of texting, social media.. 
But here's the deal.. 
NOW, you can send cards online.. I know, I know, it kind of takes away from the authenticity of it sending greeting cards, but it's easy! Everybody wants everything to be easier, right? 
Did you know that you can send cards online now? Yep.. 
I happen to love receiving greeting cards, honestly. I love going to my mailbox and seeing hand-written thank you cards! I usually save them for way too long! I actually have a box of all of the birthday/christmas cards that I have received from family members over the year. What is better than having someone's hand-written signature forever? 
There are a few problems with send cards online, though. A lot (most) of them are not actually hand-signed.. So they aren't even that special and heart warming. You need to find a company that actually hand-signs the cards. 
I think it would be great if everyone decided to send cards online. If everyone decided to send cards online, I think it would bring back a whole era of direct mail. 
Do you all save things? Like sentimental things? I do.. I think cards are so sentimental. Heart warming texts messages feel great to receive, but what are the chances you will actually keep them? Sure you can screenshot and keep them in a folder, but what happens when you get a new phone? You lose stuff… It's harder to lose physical pieces than digital, because you have more control over where it is.
I would love everyone to send cards online. Have you ever thought to send cards online? Since I found out that you could send cards online, I send cards online all the time. 
There's a whole other sides of send cards online that people don't know about! As a business owner, when you send cards online to your clients, you build personal relationships with them, and it heightens your retention. Not only does it bring your clients back, but it brings in new clients. When you send cards online to your clients, you become someone that your client knows personally, so all of the sudden, because of send cards online, they start referring you to other people! When you send cards online, you create personal relationships, and personal relationships are the biggest factor of building your business. When you send cards online you build brand trust, and brand awareness. 
Send cards online. Tell all of your friends and family to send cards online. Lets bring back direct mail!