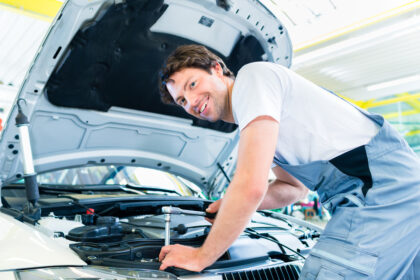 The business world can be tricky, but as long as you keep your head on straight and remember the basics, you can succeed in it. One way to ensure that your business relationships are running smoothly is to send out business thank you cards after people help you out in any way, whether it's doing business with you or referring a new client to you. Here are some dos and don'ts for when it comes to sending these cards out.
Should We Send Business Thank You Cards?
A Deeper Look into Whether or Not We Should Send Business Thank You Cards: This is a question that I've heard before, so it's time to finally discuss whether or not businesses should send business thank you cards.
When Should I Send Business Thank You Cards?
It's a good idea to send out thank you cards after each big interaction you have with clients, whether it's meeting them in person or on a conference call. It doesn't need to be a long note—just a simple thank you for your business. It shows courtesy, follow-through, and helps cement relationships for future work.
Who Should Send Business Thank You Cards?
Whether you're giving out business cards at a trade show or dinner meeting, sending a thank-you card is an excellent way to add value to your relationships. Yet many people fail to send thank-you cards after business events. Make sure your name stays on everyone's mind by following these simple dos and don'ts of sending business thank you cards.
How to Write a Business Thank You Card
Dos & Don'ts : Do send a business thank you card to anyone who gave you their time, money or resources to help your business succeed. It's simply good manners. Since so many small businesses neglect sending them (or even forgetting), a thoughtful note is always welcome. Just don't go overboard with them – do use them as they are intended and not overdo it with thank you notes.
How to Address a Business Thank You Card
Write something short and sweet. A phrase such as I appreciate your business is both professional and appropriate. Use a formal salutation such as Dear or To Whom It May Concern, if you don't know an individual's name. For example: Dear Mr.
Where Do I Put My Business Name on a Business Thank You Card?
When it comes to sending out business thank you cards, there's one place where you want to make sure your business name (and contact information) is prominently displayed: on the card itself. This can be done in a number of ways; some people put their logo on top, others put their website address at the bottom, but when all is said and done – you want to ensure that whomever receives your card knows what company sent it.
Examples of Good Business Thank You Cards
Thank you cards are a great way to network. People love to hear that they did a good job, which is why business thank you cards are such an important part of business networking. This can also help with word-of-mouth marketing since people are more likely to talk about someone who made them feel appreciated than someone who didn't. Thank you cards can provide an excellent opportunity for future work with clients or customers because they give people something physical to remember your by and remind them of your brand.
Examples of Bad Business Thank You Cards
When do we send them? How many should we send? What type of card should we use? These are just a few things that run through most business owners' minds when they think about sending out a thank you card. It's normal to ask these questions, but most business owners don't know how to respond. Asking Do I really need to send one? is a great place to start, as well as wondering if you want your business name or logo on it.