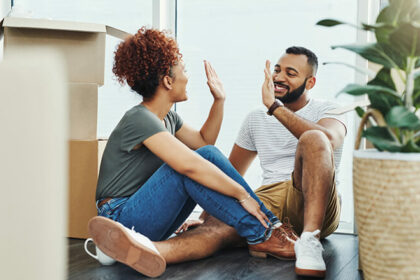 Published 31 December 2021
Sometimes, we want to redeem our gift cards for cash rather than use our gift cards to buy items in a store. The challenge for most persons has been finding the best platform to redeem their favourite gift cards.
Moreso, In the coming years, as the world continuously shifts into a fully digital world, the use of gift cards will also increase. More and more people will seek to redeem their gift cards to Naira. It is good you learn the DIY ways of converting your gift cards to Naira.
In the following few paragraphs, we will show you the most reliable sites where you can quickly redeem your gift cards at a reasonable rate.
What are Gift Cards
Gift cards are prepaid debit cards loaded with a specific amount of money that can be used for various purchases. Banks, retailers, or merchants issue them. Although gift cards are loaded with funds for future use, they are a cash alternative when making purchases wherever the card is accepted.
With your gift card, you can buy items online and physically. For example, you can use the Apple gift card to purchase apple products such as apps, books, music, etc., on the apple store. You can also use an Amazon gift card to buy different items on the Amazon site.
In most countries, gift cards are called gift vouchers, gift tokens, or gift certificates.
How Gift Cards work
A gift card is a payment method that can be adopted when making purchases at retail stores, restaurants, gas stations and other places. First, your gift card is loaded with funds that are spendable by either you or the gift card recipient.
A gift can either be closed-loop or open-loop. A closed-loop gift card can only be used at specific stores or merchants. While an open-loop gift card, on the other hand, can be used in any shop or merchant where that card is accepted. For instance, if you have a Walmart gift card, you can use it to make purchases anywhere Walmart cards are accepted.
Most Popular Gift Cards with the highest rate in 2022
Gift cards are one of the best options when you want to send gifts to your friends and family when you're not sure what they would like. However, some gift cards are easier to sell or redeem than others. So, when next you or your friends want to send a gift card, ensure you send any of the cards listed below.
Due to a hike in demand for some of these cards, some have a higher rate than others. Each of these cards is redeemable any day and anytime. Here is a list of popular gift cards in high demand and their rate per $100
Visa Gift Card = N36,000
Amazon Gift Card = N36,000
MasterCard Gift Card = N38,000
Bestbuy = N36,000
eBay Gift Card = N35,000
iTunes Gift Card = N38,000
Google Play Gift Card = N39,000
American Express Gift Card = N41,000
Sephora Gift Card = N37,000
Footlocker = N39,000
Nordstrom Gift Card = N35,000
Steam Gift Card = 39,000
Best sites to redeem Gift Cards in 2022
There are many sites littered all over the internet where anyone can redeem gift cards, but only a few of these platforms are trusted and reliable. The best, reliable, and most trusted sites to redeem your gift cards at the highest rate in 2022 are Apexpay and Giftcardstonaira
Apexpay is a West African platform that provides users a quick and easy way to sell or redeem their unused physical and digital gift cards for Nigerian Naira.
Apexpay was established in 2018, and it has since then rendered a 5-star experience to a customer base of over 50,000 customers. It is unarguably one of the biggest platforms offering the best exchange rates in the market. Apexpay lets users trade their gift cards conveniently in exchange for money. Users also enjoy a 50% bonus on every gift card you sell on the platform.
To start trading with the app apexpay, you need to download the app from your Play Store or your IOS stores. you
Why Apexpay?
Apexpay is fast and reliable. They also ensure a fast and seamless payout process free of ads and bugs
Apexpay has a next-level 2-factor authentication and biometric login. With that in place, you are assured of 100% security for every transaction you carry out on the platform. Whatever sensitive detail you upload on the site is highly secured. Apexpay tries its best to ensure every of its customers trade on their platform without experiencing any form of fraud.
With Apexpay, you get the privilege to trade a wide variety of Gift Cards. On Apexpay, you can sell or convert the following gift cards: iTunes gift card, Walmart gift card, Visa gift card, Footlocker gift card, Google Play Gift card, Nordstrom gift card, Steam gift card, amazon gift card, and many others.
when you trade with Apexpay, you enjoy up to a 10% cash bonus for gift cards. You also receive a bonus on every trade. To access this offer, navigate the "Today's deal" menu on the Apexpay app
Knowing how excellent Apexpay is, you can recommend a friend to start trading on the platform, and earn handsome referral bonuses. If you refer a cardholder who successfully registers on the platform and they trade with at least N5,000 worth of gift cards, you can earn up to N200 from every of their trade.
The moment you create an account with Apexpay, you have access to send and request funds from other Apexpay users free of charge.
Another reason why Apexpay tops the chart is because of its high-rate menu. When you redeem your gift cards on Apexpay, you enjoy high rates on the top 20 gift cards the company buys
Premium customer satisfaction
With its 24/7 customer service, Apexpay ensures that the platform is conducive and accommodating for every customer. They offer the best trading experience that can be scarcely found on other platforms.
Cons
There are currently no bad reviews or disadvantages of using this app except for some users who disagree with the trading rates.
How to redeem a gift card on ApexPay
Step #1 Download the app from your Apple or Google Play Store
Step #2 Sign up to create an account
Step #3 set up your bank account for quick cash withdrawal
Step #4 Click on sell Gift Card and upload your card Images
Step #5 Navigate to your Wallet and withdraw directly to your bank account
Whether it's a quick payout, fast sale, or unique customer service you need, Apexpay has got you covered with all of that.
Giftcardstonaira is one of the best and most trusted platforms to redeem, sell, or trade your gift cards instantly. They focus on these two currencies: Nigerian Naira and Ghanaian Cedis. They are also a registered gift card trading platform founded in 2017. Giftcardstonaira is dedicated to rendering a world-class trading experience to gift card holders in Nigeria and Ghana.
In the first three years of business, giftcardstonaira holds a record, free of fraudulent activity.
With over 7000 honest reviews, they are known for integrity, dedication, and excellence in delivering value to customers. They offer the best rate you can ever find in the market. Giftcardstonaira has simplified the process of trading gift cards.
Giftcardstonaira also has an app that works perfectly on Android and iOs devices. The giftcardstonaira app is more user-friendly than any other app that claims to help people redeem gift cards. From the login Page to the point where you trade your gift card, every section of the app is easy to navigate.
Here are some of the cards that can be traded on Giftcardstonaira
Giftcardstonaira buys a wide variety of gift cards from cardholders in Nigeria, Ghana, the United States, and many other countries and pays you in Naira. Some of which are:
Walmart, iTunes, Amazon, eBay, Apple Store, Target
Steam, Sephora, Nike, Best-Buy, Visa, OffGamers
Vanilla, Home Depot, Amex, Nordstrom, Google, Razor
If you have any of these cards and you are a bit confused about what to do with them, you can exchange them for cash easily by trading them for naira. Giftcardstonaira pays cardholders in various currencies such as Bitcoin, Euro, Ethereum, Canadian dollars, and Pounds.
Giftcardstonaira redeems cards at fantastic rates, for instance:
A $100 iTunes Gift Card can be redeemed for N31,000, and You can redeem your $100 Google Gift card for N32,000, and a $100 Stream Gift Card for N30,000.
Reasons why Giftcardstonaira is highly recommended
You can sell any gift card
With over 20 different gift cards accepted on the platform, you can quickly sell any gift card of your choice either on the website or on the app, and you get paid immediately.
Fast Payout and confirmations
Whenever you request payout, Giftcardtonaira ensures you get paid instantly. Funds are paid directly to your local account without the involvement of any third party. Cardholders who use this platform do not experience a delay in getting funds. Giftcardstonaira makes it easy for users to sell, redeem and withdraw funds in less than five minutes
Giftcardstonaira has customer service that works round the clock to attend to all your questions, suggestions, or complaints. They have a team of trained professionals who are keen on providing top-notch customer service. Giftcardstonaira has received thousands of positive feedbacks from 90% of its customers.
You can exchange your gift cards for cash at any time without having to worry about the security of your details. Giftcardstonaira keeps your details discreet and secure. Your gift cards are safe on this platform. Users also have the option of viewing their transaction history after each trade. With the two-factor authentication, no other person will have access to your account.
Stay updated with gift card rates
No matter the type of card you own, Giftcardstonaira makes it easy for you to stay updated with the current rate of your cards. The rates are updated automatically so that you are clear on what rate you're trading at.
You get high returns on your gift card with the best rate in the market
Cons
Just like Apexpay, there are little or no disadvantages to using these platforms.
How to redeem gift cards on Giftcardstonaira
To redeem your gift cards for Naira, you can visit their website giftcardstonaira.com or you download the Giftcardtonaira apps. The giftcardtonaira apps are readily available on the Google play store or the Apple play store.
If you decide to trade via their website:
Type in giftcardstonaira.com on your browser
Step #1 Click on use the website
Step #2 if you don't have an account already with them, click on Register Now
Step #3 sign up with your valid details and add your mobile number or your bank account
Step 4# you can start trading your gift cards by clicking on sell Giftcards on your dashboard
Step 5# select the gift cards you want to sell and upload it
Step 6# Wait a few minutes for your transaction to be processed and confirmed. You may have to wait up to 5 minutes to complete the process. Your Wallet will be credited instantly once your gift card is successfully redeemed.
Conclusion
Redeeming gift cards for cash in 2022 should be as easy as ABC if you use any of these two platforms. Whether you own a gift card or you're hoping to get one soon, these sites have what it takes to cater to your trading needs. If you don't want to fall victim to gift card scammers, we strongly recommend these apps for you. Now, Apexpay and GiftCardsToNaira are leading trading apps where anyone can sell different types of gift cards in Nigeria. You can join other users to enjoy the attractive benefits of trading with these platforms.