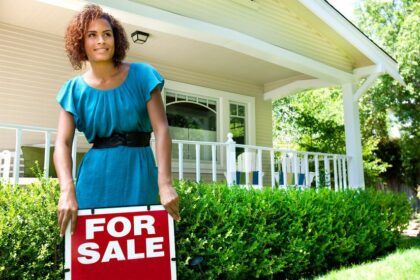 Shot of a young call centre agent working in an office
gettyYou could create the greatest invention in the world, but it wouldn't make a difference if you couldn't find anyone to buy it. Innovation isn't what drives your business—it's the customer. Customers ultimately decide whether your company succeeds or fails.
However, you have a way to make sure they help you achieve success: gratitude.
Celebrated the first full week in January, National Thank Your Customers Week brings a wonderful opportunity for you to rev up or refresh your company's customer appreciation machine.
Not sure how to improve your service and support standards to retain more shoppers and boost loyalty? Below are some ingenious strategies that some successful business leaders and organizations have undertaken to put their biggest fans first.
1. Teach customers how to help themselves.
You may have invested in a wonderland of tech tools aimed at making life easier for your customers. However, if they don't understand how to use the tools appropriately, they can't take full advantage of them. They may experience hiccups when they could have a more seamless experience with your company.
According to Katie Nelson, chief customer officer of Table Needs, the workaround for this problem is to educate buyers. Although several restaurants have adopted new technologies, they're not always making it easy for customers to know how to leverage those technologies.
To mitigate that, Nelson recommends regular customer training blitzes. For instance, restaurants that have adopted digital menus may need to help guests navigate them. Says Nelson: "With so many different software offerings in this industry, it's vital to focus on the customer experience by providing them with valuable information. Don't assume that your quiet customers are 'good.' Educate customers on how they could be gaining more value out of your products and services."
2. Connect with customers outside of typical transactions.
Take some time to map out a standard customer journey from the top to the bottom of your selling funnel. No doubt you have multiple touchpoints along the way, but do any of those touchpoints not include making a sale? Or are they all just transactional in nature?
It's easy to forget that your customers have a life outside of their engagement with your brand. Kim Totty, interim marketing director for Hallmark Business Connections, believes that inserting your company into those special moments can revitalize and strengthen customer bonds.
From Totty's experience, brands that remember and recognize customers during holidays and "small-idays" (like birthdays and personal occasions) give themselves a leg up on the competition. She recalls one business that sent a customer a get-well card. The business received a written thank-you note that included a vital customer observation: "I've never gotten anything like that from a company representative, and I am very impressed."
Baking yet more touchpoints into your customer outreach takes time and may not show an instant bottom-line result. Nevertheless, communicating with customers about something other than business, such as sending Valentine's Day cards or reminding them of National Donut Day, generates a friendlier connection between you and your patrons. Give your employees the authority to not only listen to customers, but also act beyond the sale.
3. Use each customer's preferred communication channel.
Technology has allowed businesses to contact customers by email, texts, social media DMs, and so many other ways. Yet many times, companies use their own preferred channels, not their customers' preferred channels. This can put brands at a disadvantage, according to Michael Swartz, co-founder and president of Health Karma.
Swartz would rather do business with customers based on their needs and preferences. For instance, if a patient would rather get a call, Swartz picks up the phone rather than drafting an email. Although this can mean extra steps, he believes it builds trust. "Whether it is a secure in-app message to answer coverage and benefit questions or a consultation with a licensed medical provider in the middle of the night through our telehealth offering," Swartz says, "we are there for our users."
"With customer expectations continuing to rise, self-service is no longer a 'nice to have.' Rather, end-to-end self-service customer experiences are playing an increasingly central role in who retains more customers, fosters innovation, and spurs growth."
If you want to serve up best-in-class experiences and make people feel valued, taking Swartz's advice could be a wise first move. Simply tweaking your communication avenues could lead customers to feel like you're paying attention to their needs, right down to the smallest detail. When you pamper your customers by going above their expectations, you'll be more likely to earn their commitment.
No matter what other changes you've resolved to make during the coming year, you can't afford to overlook your customer support processes. Use this opportunity to truly thank your customers in ways that make them feel appreciated. Making even modest changes could help your team meet its most ambitious reputation and profit goals.
02
Idaho Sheriff Is Accused of Pointing Gun at Woman Who Delivered a Thank-You Card
When Chelsea Cox dropped off a card at the sheriff's house, she did not expect to have a gun pointed at her forehead.
She had driven some girls from her church to his house in Blackfoot, Idaho, on the evening of Nov. 9. They taped a "thankful turkey" card to the door and sprinted back to the car, according to an affidavit filed this month by the Idaho attorney general's office. The delivery was supposed to be a nice surprise.
But the sheriff, Craig Rowland of Bingham County, Idaho, saw them and thought that they were casing the neighborhood, according to the affidavit.
He brought his service gun outside and waved at the car to stop driving. Ms. Cox, a family friend, stopped the car and opened the door.
"We are just here to drop something off for Lisa," she said, referring to the sheriff's wife, according to the affidavit.
The sheriff yanked Ms. Cox out of the car by her hair, according to the affidavit.
As Ms. Cox explained who she was, Sheriff Rowland held the gun two inches from her forehead. "I will shoot you," he said, using an expletive, according to the affidavit.
"Get out of here," he added.
Sheriff Craig Rowland of Bingham County, Idaho.Credit…Bingham County Sheriff's Office
The next morning, he told Chief Scott Gay of the Blackfoot Police Department that he "had really screwed up," according to the affidavit. The police chief reported the confrontation to the state authorities.
But the confrontation would not draw attention for another month, with the filing of the affidavit, which was reported earlier by the Post Register in Idaho. Sheriff Rowland was charged with aggravated battery, aggravated assault and exhibition or use of a deadly weapon.
It was unclear what penalty the sheriff would face if convicted. The Idaho attorney general's office did not respond to phone calls on Sunday. The sheriff appeared in court last week.
The sheriff and his lawyer, Justin B. Oleson, did not respond to phone calls on Sunday.
A number of local officials have called on Sheriff Rowland to resign because of the confrontation and some comments he made afterward.
In an interview with state investigators, he made disparaging comments about Native Americans from a nearby reservation, the affidavit said.
"I've had drunk Indians drive down my cul-de-sac. I've had drunk Indians come to my door," he said in an interview with state investigators, according to the affidavit. "We have a lot of reservation people around us that are not good people."
Blackfoot, which is about 200 miles east of Boise, is near the Fort Hall Reservation, where the Shoshone-Bannock Tribes live. The tribes said in a statement this month that the confrontation did not involve its members.
Devon Boyer, the chairman of the Fort Hall Business Council, the tribes' governing body, called on the sheriff to resign. Mr. Boyer said in the statement that the sheriff's actions proved "racism still exists."
"Rowland's use of racial slurs about 'Indians' is extremely offensive," he added.
In separate statements, the local chapter of the Fraternal Order of Police, a police organization, and Marc Carroll, the mayor of Blackfoot, both called on Sheriff Rowland, who has held the position since 2012, to step down.
"We find Sheriff Rowland's comments to be repulsive," Mr. Carroll said.
Sheriff Rowland's colleagues in the sheriff's office did not denounce his actions in a statement last week, but they said they valued their relationship with the nearby tribes.
Ms. Cox did not respond to phone calls on Sunday, but she told state investigators that she "really got scared" when it became clear that Sheriff Rowland did not recognize her.
Ms. Cox lived down the road from him and he kept a trailer on her property, according to the affidavit.
That is likely why she did not think there would be any problems when she dropped off a "thankful turkey" at his house.
03
You were more okay than 2020, of course!
2021 may have had its ugly moments, but I'm thankful for a lot of things that happened: passing the board, opening my small business shop, no longer being ashamed of having created MordeTwi, finally working a medical position that pays well, and lots of nostalgia brought back.Proud to call myself a Jellystan (or a Hanna-Barbera Honey if we want to go there).
(If you visit my shop, this will be the thank-you card that comes with every order up until January 10!)