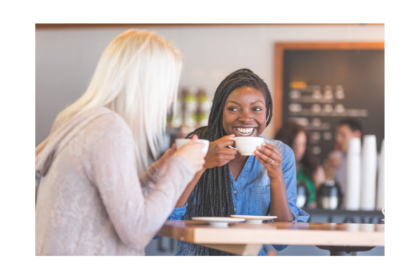 There is no question that realtors have a little bit of a harder time marketing than other industries. Although buying and selling homes is a common thing, there are so many realtors in the world at this present moment, that the amount of competition is HUGE, especially with the rise in the number of realtors over the past 2 years. When homes sell really fast, like they are right now, everybody wants a piece of the pie. Those nurses that you know? A lot of them are realtors on the side.. Right now, I know a nurse, a teacher, a preacher, and a counselor that sell houses on the side. Who doesn't want to be a realtor? You can make an extra $20,000 by working a fewer hours after your day job, right? Lol, it's not even close to that easy. I think that too many people think that is how the world of realty works, and so once they pay all of the fees to the National Association of Realtors, buy their marketing material, have professional pictures made, pay to have a website done, they think that the listings are going to come flowing in – not the case – hardly ever the case.
The problem is, a lot of people graduate high school and think that they want to go into sales, and they don't want to go to college, and have a passion for homes. Those people make the best realtors NORMALLY, and now that everyone and their dog wants to become a realtor, those people that started out and were making their living through helping people buy and sell homes, they are getting pushed to the side.
It's a dog eat dog world.
That all being said, I understand that we live in America, and you can become anything that you want, and if you want to be a realtor, you should be able to become one at whatever age or experience level, but all I am saying is, it's hard.
How are you standing out from the influx of new comers?
There are a couple of things that you need to follow in order to stand out from the crowd.
Perfect your brand, in a unique way
I think the days of "suit and tie" shiny shoes, professional talk, realtor days are over. It's important that you show who you truly are when it comes to being a realtor. People want people that act like people. They don't want people that they can't read.
Digital Marketing
Don't spend your budget on running ads. Would you trust someone to sell your home that you saw annoying you on your Facebook feed? No. Use social media to grow your following organically, it will help you in the long run.
Referral Programs
I know.. I know that referral programs come off as so gimmicky.. I know.. I know that there are a ton of people asking you to purchase leads, and you purchase them, and they don't convert.. I know all of the marketing companies that promise they will double your conversions and they go ghost as soon as you make that down payment. Find a referral marketing company like resurgereferral.com that builds relationships with your clients throughout the year, that is personal and totally un-annoying. It costs less than a cup of coffee…
Are you an insurance agent that is looking to build relationships with realtors? Here is another organic and totally worth it program for that at – recamp.com