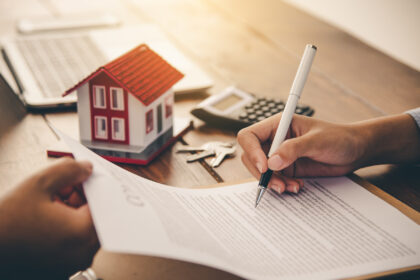 If you are puzzled about the effectiveness of lead generation mailers, which many believe is a thing of the past, experts argue that this is a myth. According to research, it has a strong presence in several areas, along with the mortgage industry, even in the digital age!
However, the effectiveness of your mortgage direct mail marketing is dependent on a well action plan. Extensive research and analyzation of the factors involved in the industry in relation to your specific business goals, etc. are required.
In overall, an effective mortgage direct mailing begins with identifying what exclusive offerings you can provide to the target audience, upon determining who are your target audience seems to be. Finally, recognizing these supports in developing the third and most important aspect of the mortgage direct mail marketing, the campaign design! Resurge provides unique direct mail postcards or greeting cards with a personal touch that can be appreciated by your target market.
A competitive drive is almost essential for business success; without one, your company becomes one of many and lacks a distinctive factor. Your business model has some advantages, and you as a player in the industry certainly have some unique skills that others may not have. All you must do is define such special skills, areas of expertise that your organization can provide to the target audience.
After you've determined your distinct offerings, you must select a target audience group. You must consider the various segments of your industry's audience, identify their needs, and meet these needs with your offerings to determine the right group of people who are interested in your offerings.
When searching at the Mortgage industry, you can look at various market segments such as:
Home Buyers: Individuals looking to purchase a home. Those who live in rented houses or flats, or who wants to live alone away from joint families, such as a newlywed member of a family, etc. Based on estimates, more than 50% of such people are looking to purchase a new home yearly.
Commercial Properties: With an estimated market valuation of $200 billion, commercial property has become a valuable option for lending and mortgage.
Reverse Mortgage: A comparatively new section, reverse mortgage affords the opportunity to the mortgage lending industry, with one study estimating that it is already worth close to $5 billion.
Finally, after determining which section to target for your Direct mail mortgage campaign given the unique offerings and requirements of each segment, you must design an effective mortgage campaign. Mortgage postcard campaigns, greeting cards, and so on are ideal.
Resurge provides affordable mortgage direct mail marketing and design services just like our real estate postcards and greeting cards for effective business marketing.
resurgereferral.com
recamp.com