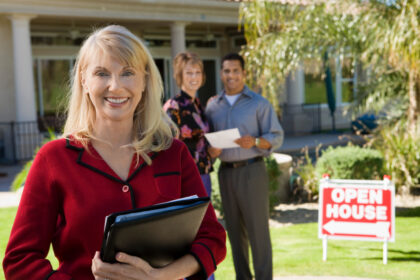 There are lots of things that people tell you that you need to be doing for sure when it comes to real estate marketing, but there is one thing for sure that you do not want to miss out on.
The main goal when it comes to realtor or retention marketing is to make your clients feel like they know you personally and can trust you. There is no question about how much stigma is around trying to gain referrals, cold calling, texts, emails.. Let's be honest, none of them work.
I was told once by a guest speaker in one of my college classes, that there is nothing more powerful than a hand-written note. Right? I mean come on, who does that anymore? It's so sweet! How would you feel if you received a hand-written note in your mailbox from your realtor?
they take it a step further. Imagine every single one of your clients receiving a greeting card in the mail, with a sweet note, and it being hand-signed by who it came from. People don't send greeting cards anymore, and they should!
The one thing that you should be doing as a realtor, is creating personal relationships with your clients. What is more important than creating personal relationships? If your brother, (that you like) was a realtor, wouldn't you use him whenever you needed one? Yes.
The key is to make your clients feel like you will never forget about them, and that you will always be there for them. At Resurge, they keep you top of mind with your clients YEAR ROUND. Every single small holiday, they are sent a greeting card, hand-signed with your name, with a sweet message inside tell them how grateful they are for you. If you were to just send your clients postcards, they wouldn't think twice about them, but at with Resurge, you will send your clients full size greeting cards with one of your business cards inside.
The biggest thing about Resurge that is important to your real estate marketing, is that they send out your cards 8 times a year, on small holidays and birthdays. If they were to send cards on Christmas and Thanksgiving, then they would get lost in the pile along with all of the other marketing material from other companies, but if they receive a card wishing them a Happy Groundhogs day, they will wonder who it's from, open it, and one of your business cards will fall into their lap.
If you aren't sending your clients hand-signed greeting cards throughout the year, I promise you that you're losing clients.
If you're an insurance agent looking for a service like this, check out recamp.com