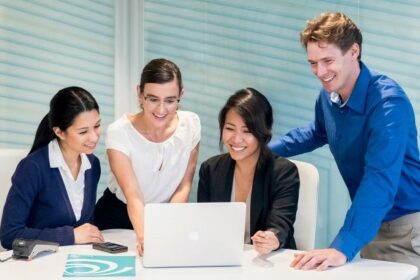 There are a couple of things that you need to keep in mind when it comes to real estate marketing. 
You need to keep in mind that when it comes to marketing to people that want to buy or sell their home, they are probably in an emotional state, because this is a really big purchase or sell. 
It's important to know that the most important thing that you can keep in mind when it comes to real estate marketing, is that you need to create personal relationships with your clients, in order for them to spread the word about you to their loved ones. 
Real estate marketing is one of the trickiest marketing processes that you can do. There are lots of different ways to market yourself as a realtor, but what is the the best type of real estate marketing out there? The answer is simple. What type of marketing has the best open rate out of all of the different ways to market? Email marketing? No. Cold Calling? Hell no. Direct mail marketing? You guessed. 
It's important, however, that you are sending the correct kind of direct mail when you're sending out things. Real estate marketing, like I stated above, is all about what kind of relationships and reputation that you've built with your clients. 
If you leave a client after a sell, and never speak to them again, or maybe things didn't go the exact way that they wanted it to, your name leaves a bad taste in their mouth and they are very unlikely to refer you to anyone that they know. 
Referrals are realtors lively hoods. Did you know that 90% of realtors make most of their income off of referrals? Most of them say that the only source of new leads that they bring in are solely off of referrals from their past clients. 
What have you done to start keeping in touch with your past clients? If you aren't trying to generate referrals from them, let me tell you, you are losing money. 
The easiest and the most effective way to generate referrals is through personalized greeting cards that go out on certain SMALLER holidays, not big ones. There are a couple of reasons why it is best to not send cards on holidays like Christmas;
#1 It's a waste of money. Every company that you've ever visited has the same idea that you have, so EVERYONE that you know will also be sending marketing pieces to your clients during Christmas. Chances are, your card is going to be seen and never thought of again.
Here's the kicker, though. If you only send these cards during certains holidays like Groundhogs day, 4th of July, St. Patricks day, then your piece of mail is guaranteed to not get lost under all of the rest of the marketing pieces that are going out. You want to know the single best card that you can send out for your real estate marketing program? The Home-iversary card. Imagine you finally buy the home of your dreams, get all moved in, and as soon as the excitement of moving is over, one year later, your client gets a card in the mail that is wishing them a "Happy Home-iversary" reminding them that they have been in their new home for a year, that is liable to make them feel good right? And it's totally going to make them appreciate you for remembering that is has been a year since their HUGE PURCHASE! 
Another thing to remember when sending out direct mail for real estate marketing, is what messaging that you put inside of the card. It's important that every once in a while, in some cards, you talk about the fact that you would really appreciate them sending some business your way. This is an anti-annoying way of asking your clients for referrals.. No cold-calling them, no annoying them with texts and emails, just wishing them a happy holiday and asking them to refer you to anyone that you might know that is looking for a realtor. When it comes to real estate marketing by direct mail, you need to make sure that your messaging is subtle. 
There are a lot of factors that go into real estate marketing, and too often realtors are being scammed by digital marketing companies that claim they can help grow their business just by using ads, which can be true, but how much are you willing to spend to maybe not see any results at all? 
It's kind of awful that every single time you go to google ways to grow your real estate business, you're bombarded with ads from just that, ads companies. 
I know that a lot of people that spent tons of their savings on these companies that claim that they can grow them so quickly and efficiently and they either take their money and run, or continue to makes up these crazy growth rates that aren't true at all. 
Get started with the perfect direct mail real estate marketing program right now!