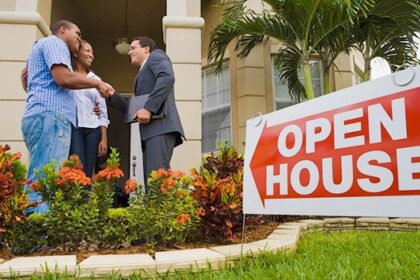 3 Innovative Ways To Show Customers You Care
Shot of a young call centre agent working in an office
gettyYou could create the greatest invention in the world, but it wouldn't make a difference if you couldn't find anyone to buy it. Innovation isn't what drives your business—it's the customer. Customers ultimately decide whether your company succeeds or fails.
However, you have a way to make sure they help you achieve success: gratitude.
Celebrated the first full week in January, National Thank Your Customers Week brings a wonderful opportunity for you to rev up or refresh your company's customer appreciation machine.
Not sure how to improve your service and support standards to retain more shoppers and boost loyalty? Below are some ingenious strategies that some successful business leaders and organizations have undertaken to put their biggest fans first.
1. Teach customers how to help themselves.
You may have invested in a wonderland of tech tools aimed at making life easier for your customers. However, if they don't understand how to use the tools appropriately, they can't take full advantage of them. They may experience hiccups when they could have a more seamless experience with your company.
According to Katie Nelson, chief customer officer of Table Needs, the workaround for this problem is to educate buyers. Although several restaurants have adopted new technologies, they're not always making it easy for customers to know how to leverage those technologies.
To mitigate that, Nelson recommends regular customer training blitzes. For instance, restaurants that have adopted digital menus may need to help guests navigate them. Says Nelson: "With so many different software offerings in this industry, it's vital to focus on the customer experience by providing them with valuable information. Don't assume that your quiet customers are 'good.' Educate customers on how they could be gaining more value out of your products and services."
2. Connect with customers outside of typical transactions.
Take some time to map out a standard customer journey from the top to the bottom of your selling funnel. No doubt you have multiple touchpoints along the way, but do any of those touchpoints not include making a sale? Or are they all just transactional in nature?
It's easy to forget that your customers have a life outside of their engagement with your brand. Kim Totty, interim marketing director for Hallmark Business Connections, believes that inserting your company into those special moments can revitalize and strengthen customer bonds.
From Totty's experience, brands that remember and recognize customers during holidays and "small-idays" (like birthdays and personal occasions) give themselves a leg up on the competition. She recalls one business that sent a customer a get-well card. The business received a written thank-you note that included a vital customer observation: "I've never gotten anything like that from a company representative, and I am very impressed."
Baking yet more touchpoints into your customer outreach takes time and may not show an instant bottom-line result. Nevertheless, communicating with customers about something other than business, such as sending Valentine's Day cards or reminding them of National Donut Day, generates a friendlier connection between you and your patrons. Give your employees the authority to not only listen to customers, but also act beyond the sale.
3. Use each customer's preferred communication channel.
Technology has allowed businesses to contact customers by email, texts, social media DMs, and so many other ways. Yet many times, companies use their own preferred channels, not their customers' preferred channels. This can put brands at a disadvantage, according to Michael Swartz, co-founder and president of Health Karma.
Swartz would rather do business with customers based on their needs and preferences. For instance, if a patient would rather get a call, Swartz picks up the phone rather than drafting an email. Although this can mean extra steps, he believes it builds trust. "Whether it is a secure in-app message to answer coverage and benefit questions or a consultation with a licensed medical provider in the middle of the night through our telehealth offering," Swartz says, "we are there for our users."
"With customer expectations continuing to rise, self-service is no longer a 'nice to have.' Rather, end-to-end self-service customer experiences are playing an increasingly central role in who retains more customers, fosters innovation, and spurs growth."
If you want to serve up best-in-class experiences and make people feel valued, taking Swartz's advice could be a wise first move. Simply tweaking your communication avenues could lead customers to feel like you're paying attention to their needs, right down to the smallest detail. When you pamper your customers by going above their expectations, you'll be more likely to earn their commitment.
No matter what other changes you've resolved to make during the coming year, you can't afford to overlook your customer support processes. Use this opportunity to truly thank your customers in ways that make them feel appreciated. Making even modest changes could help your team meet its most ambitious reputation and profit goals.
02
10 pretty thank you notes to mail people who made an impact in 2021

10 pretty thank you notes to mail people who made an impact in 2021
(Photo: Left: Artifact Uprising | Right: Anthropologie)
— Recommendations are independently chosen by Reviewed's editors. Purchases you make through our links may earn us a commission.
If you are feeling sentimental about the gifts or quality time you have spent with loved ones during the holiday season or over this past year, one fabulous way to channel this energy is writing thank you notes to the important people in your life. And, it's a great way to kick off 2022.
Start off the New Year with deals and shopping advice delivered straight to your phone.Sign up for text message alerts from the experts at Reviewed.
Seriously, a thank you note is more than just a nice piece of mail to give and receive. Research has shown that expressing gratitude through writing thank you notes not only improves the recipient's well-being but additionally makes the letter writer feel better.
So, while you may have resolutions to improve your life through hitting the gym and making nourishing food, writing thank you notes can be just as important to your overall happiness.
Get started with a lovely set of stationery. Keeping a collection of thank you cards on hand means you'll always have one when the moment strikes, and if you're in the market for some new ones, check out these sweet cards.
1. Papier You're the Best set

The cheery illustration on this card provides a sincere message to your loved ones.
(Photo: Papier)
To express gratitude to the friends who were by your side this year, reach for this charming card. A cheery illustration on its front provides a sincere message to your loved ones. It comes with a set of envelopes with colorful interiors so your message will have a bright touch.
Get the You're the Best card set for $22.50
2. Rifle Paper Co. Rose Gold Thank You set

While these cards have a rose gold glimmer to them, they're still sophisticated and refined.
(Photo: Rifle Paper Co.)
If a metallic sheen is more your style, then this floral rose gold design is sure to dazzle you. While these do have a glimmer to them, they're still sophisticated and refined. With a blank interior, there's plenty of space to write a personalized message to those you're looking to thank.
Get the Rose Gold Thank You card set for $20
3. Artifact Uprising Elegant Overlay Thank You cards

Add a photo of the special event, so this thank you card can serve as a memento of the celebration.
(Photo: Artifact Uprising)
Put a personalized spin on your thank you notes beyond just a custom monogram. You can add a personalized image to the front of your card, which is overlaid with sleek font. This is perfect for those sending out notes post a special celebration such as a birthday, baby shower, or wedding. Add a photo of the special event, so this thank you card can serve as a memento of the celebration.
Get the Elegant Overlay Thank You cards starting for $19
4. Paper Source Emerald Watercolor Thank You set

These stunning thank you cards have an artist's touch to them.
(Photo: Paper Source)
These thank you notes have an artsy watercolor design that is complemented by shimmering gold text. This set of 10 cards is fit for year-round use, so you can write up a thank you note anytime.
Get the Emerald Watercolor Thank You set for $17.95
5. Amazon Basics Floral Thank You cards

These budget-friendly cards are decorated in sweet florals fit for any occasion.
(Photo: Amazon)
If you have a lot of thank you notes to write this year, you can't go wrong on a cute floral set that's also budget friendly. These darling florals are perfect for whenever you're feeling grateful for a friend.
Get the Floral Thank You Card Set for $9.24
6. Redbubble T. Hanks Card

Tom Hanks is a universally beloved figure on the screen, but he can also bring levity and humor to your thank you cards.
(Photo: Redbubble)
These put hilarious new meaning behind the phrase 'you've got mail.' Tom Hanks is a universally beloved figure on the screen, but he can also bring levity and humor to your thank you cards. This cheeky message is sure to put a smile on your recipient's face, and it's certainly a unique addition to your stationery rotation.
Get the T. Hanks Cards starting at $3.95
7. Metallic Brush Stroke Thank You Set

These thank you cards are perfect for the artist looking for some creative stationary.
(Photo: Target)
Decorated in shiny gold flecks and streaks of color, this set brings an artistic touch to your thank you notes. Perfect for the creative who is looking to send out some gratitude.
Get the Metallic Brush Stroke Thank You Set for $6.90
8. Hallmark Colored Pencil Thank You Cards

An adorable colored pencil design offers a playful canvas for sincere gratitude.
(Photo: Hallmark)
These cards are fit for both the teacher and the student. An adorable colored pencil design offers a playful canvas for sincere gratitude. Students—or parents of them—can keep these to thank the special teachers who have had an impact on this school year.
Get the Hallmark Colored Pencil Thank You Cards for $7.99
9. Moglea Phoenix Thank You Note Card Set

Not only are these notes impressive, but the envelopes also feature stunning designs.
(Photo: Anthropologie)
Lovers of abstract design and bold graphics will love this thank you note set. Designed by Moglea, an Iowa-based letterpress, these chic cards are totally unique. Not only are these notes impressive, but the envelopes also feature stunning designs.
Get the Moglea Phoenix Thank You Note Card Set for $16.50
10. Paper Culture Monstera Thank You Notes

This thank you card is made for plant lovers.
(Photo: Paper Culture)
Plant lovers rejoice because this is a card made just for you. Featuring a lovely monstera plant design, these thank yous feature gold foil for a modern look. Plus, you can order in large quantities.
Get the Monstera Thank You Note Set from starting at $21.84
Make 2022 the year of good decisions. Start by signing up for our newsletter for twice-weekly tips, reviews and more from our experts.
The product experts at Reviewed have all your shopping needs covered. Follow Reviewed on Facebook, Twitter, Instagram, TikTok or Flipboard for the latest deals, product reviews and more.
Prices were accurate at the time this article was published but may change over time.
Read or Share this story: https://www.usatoday.com/story/money/reviewed/2022/01/06/10-pretty-thank-you-notes-to-mail-people-who-made-an-impact-in-2021/49614345/