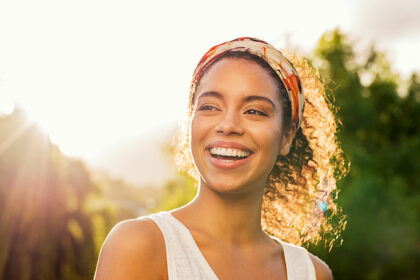 Now that you've had a buyer successfully close on your home, it's time to begin sending out the traditional thank you cards or gifts, right? Wrong! If you want to ensure that your former buyers will remember you when they need help buying or selling their next home, then you need to start sending automated mailers as soon as possible! In this blog post, we'll outline everything that an automated mailer can do for your business and why you should be using these systems in your business.
An Introduction
If you're reading up on automated mailers and thinking, What's that? let me introduce you to a quick overview. An automated mailer is one that automatically goes out to your list of people who have bought from you or opted-in for more information about your property(ies). So, here's why you should be sending them.
Benefits of an Automated Mailer
While it's common to think of sending a thank you card after completing a sale, there are additional benefits to sending an automated mailer. Rather than taking days and consuming time, they can be ready in hours with minimal effort on your part. Additionally, they provide consistent exposure to past clients, allowing them to reach their dream home faster while maintaining strong communication with you. There are also many other reasons that real estate automated mailers make sense for your business
What are Auto-Mailers?
There's a lot of fluff in real estate, and it's easy to get lost in all of it. With so many things going on and so much competition, you need to stand out from everyone else trying to sell homes. And that means automating your mailers. So what are auto-mailers? It's pretty simple—these are pre-written letters that you send right after you sell a home, thanking clients for their business and for recommending you.
When should I send an auto-mailer?
Automated mailers are a great way to stay in touch with customers, but it's important to send them at just the right time. If you send one too soon, your customer may have forgotten about you altogether or he or she may not see it as a friendly gesture and decide not to continue doing business with you. At SMV we recommend sending an auto-mailer about four weeks after closing.
How do I Send Auto-Mailers?
Auto-mailers are pre-written letters and postcards that you can send out to a potential client base automatically. They're a cost-effective way to keep your business top of mind and help keep leads warm. And, if you want to connect with clients again, it's much cheaper (and more personal) than placing an ad in a magazine or mailing another letter. To make auto-mailer campaigns successful, there are a few things you need to do
Are you an insurance agent looking for automated mailers? Click here!
How do they help with my business?
One of the most important parts of any business is word-of-mouth, but businesses are also super busy. This can make it difficult to follow up with customers who expressed interest in what you have to offer. If you're not sending out automated mailers, chances are you aren't keeping tabs on your clients and leads.
Final Thoughts
When trying to come up with a title and subheading, don't just work off of your keywords. Think about what people might search for in order to find your content. If you are writing a professional post, use industry-specific words (such as real estate automated mailers). Also, remember that if you have multiple keywords or phrases throughout your content, it will perform better than if all of your relevant terms are clustered in one section.
Ready to get started? Click Here!