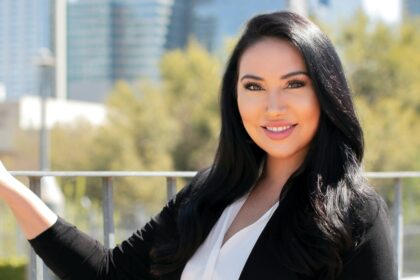 Writing real estate mailers can be both time-consuming and tedious, but there's an easy way to make it much easier for you without sacrificing quality: automation. By automating your mailers, you can easily create gorgeous mailers in less time than it would take you to do the same thing manually, and you'll be able to quickly tailor them based on your buyer personas. This guide will show you everything you need to know about the process of automating your real estate mailers, including where to find the right templates and how to get them customized just right.
What exactly are real estate automated mailers?
Real estate automated mailers have been a part of professional marketing for decades. For many, though, they are still a mystery. What exactly are real estate automated mailers? What makes them so important? Do you need them in your business? Where do you get them from? The answers to these questions and more can be found in our complete guide.
Why automate your real estate mailers?
When I started out as a real estate agent, I didn't know there was even an option of sending automated mailers. The more experienced agents told me that it wasn't worth doing them myself because they were so easy to set up in Zillow and could be done with just a couple of clicks of a button. I decided to see if they were right by trying it out for myself and couldn't believe how simple it was.
Get started on creating your real estate automated mailer system
Out of all of your business-related tasks, automating your real estate mailer campaigns is one of the most time-saving things you can do for yourself. It's a surefire way to increase your results and close more deals—and get paid faster.
How many real estate flyers should I send?
You may be asking, How many flyers should I send? You don't want to spend your marketing budget on a few people who aren't going to convert. But you also don't want to pay for thousands of flyers that go out only to be lost in everyone else's mailboxes. To strike a balance between cost and effectiveness, follow these tips: Start with an estimate based on your buyer persona.
If you are an insurance agent and are wanting to get automated mailers, click here!
Once I've created my flyer, what's next?
For years, print has been a critical component of marketing and reaching potential clients. Unfortunately, manual efforts can be expensive and time-consuming. Fortunately, technology is here to help with automated mailers. Automated mailer services allow you to create, distribute and track your flyers without doing any heavy lifting. On top of that, they're also affordable! Here's what you need to know about using an automated flyer service in real estate: 1) What are automated flyers?
Is there anything else I need to think about before I send my real estate flyers out?
Although it may seem like a simple task, there's actually a lot of things you need to think about before you can start automating your real estate mailers. To help streamline your process and offer tips for automation, we've put together some of our best ideas for creating effective and efficient real estate flyer campaigns. The following is a list of things you should consider before choosing how and when to send out your flyers: How often should I mail my flyers?
Ready to get started? Click here!