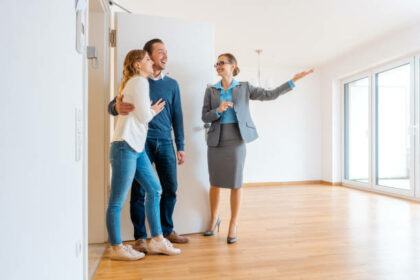 If you're in the business of real estate, then you know that getting referrals from your clients and colleagues is crucial to your bottom line. But did you know that there's one tool that can improve your referral rate by 50% or more? It's called real estate referral cards and it works by having potential buyers refer their friends to work with you when they aren't actively looking to buy or sell a home at that moment in time.
The top reason why you should use real estate referral cards
Real estate referral cards are going to double your yearly commission off of referrals, and even raise your retention rates. No other marketing hack is going to double your revenue at such a low cost. Keeping up with potential clients is important in realty, but making it easy for them to contact you helps too! Real estate referral cards are one of many that can help you do just that. Plus, they will never get old.
The simplest way to run a successful real estate business
real estate referral cards. What's a real estate referral card? In short, it's a postcard that you send to your past clients and prospects, encouraging them to refer their friends and family members to you. According to professionals in various fields, they're considered one of the most cost-effective marketing tools available to today's real estate agents.
How do they work
When a new client finds your contact information, they'll call you or send you an email asking if you can list their home. If they're interested in working with you, arrange a time to meet and find out what they want to achieve. Offer suggestions on how best to do that, and put together a marketing plan that includes real estate referral post cards.
The best type of information you can put on them
Your cell phone number and email address. If a customer or prospect is really interested in working with you, they can reach out to you right away. Make sure your contact information is on every single one of these cards so people who find them know where to go if they're ready to work with you.
Common mistakes when producing referral postcards
1. Not following proper FTC regulations. 2. Not being optimized for mobile viewing and delivery, thus lowering click through rates on your referral postcards by up to 300%. 3. Not having a solid call to action, which will result in users not knowing what to do with your referral postcard once they've received it. 4. Failing to optimize for search engine optimization (SEO). 5.
Are you an insurance agent that is wanting to use direct mail as a referral source? Click Here
Real life examples
When you sit down to talk with a potential client about using your services, do you talk first about your product and services, or what's in it for them? Instead of making assumptions about what your potential clients want from their home sale/purchase experience, give them something tangible like a post card that talks about how your company has helped others just like them.
How will it affect my business
Most agents, when asked about their marketing strategies for getting referrals, will say that they have no qualms with cold calling people or working at networking events. And, in some instances, you may even get positive results from these techniques. But there's a better way—and one that is considerably more effective and inexpensive than what most real estate agents do today: personalized post cards.
Ready to get started!? Click here!