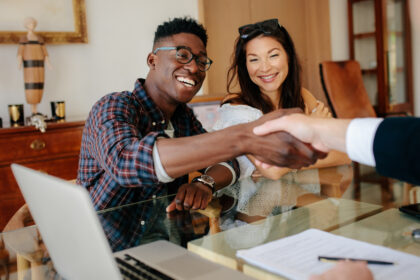 Too many of us are used to thinking of real estate as simply a question of dollars and cents. But what you see on paper doesn't tell the whole story.
Real estate is a living investment. It's assets that people live and work in. It's structures that serve humanity.
There's another way to explain real estate as a people business, too. 
Simply put, a piece of real estate is worth what someone will pay for it. All the comparative analysis in the world doesn't do anything if there's a way to convince the buying public that the value of a property is really different, and that's one of the wild cards that the real estate business can throw at you when you least expect it. 
With that in mind, the best real estate agents and other professionals know that when you're doing real estate, you don't focus just on numbers – you also learn a lot about people!
Working the Crowd
When real estate agents invest tons of money and effort into self-promotion, they're not just showing how great they are with a calculator.
They're talking about the art of the deal – social strategy – visibility and branding – and everything else that has more to do with interpersonal connections than metrics.
A disclaimer – of course, you have to be good at numbers, and the best real estate professionals show the underlying data as part of their pitching. But think about the average real estate process…getting a sale price is only one small step in a giant game of leapfrog, where so many of those lily pads can suddenly disappear. What about environmental hazards in the building? What about wear or depreciation? What if a tenant won't move out on time? Do you break out a calculator? No – you go and talk to people, to resolve issues. 
Again, it all goes back to people, and that's another reason why the best agents and professionals build their careers on their ability to network properly and effectively – as well as their experience with the "numbers" side of the business. 
Real Estate Referrals
At Resurge Referral, what we offer is a system for automating real estate referrals in a way that's going to jumpstart the average agent business.
If one of your major goals is visibility and networking, how do you do that? You don't do it by passively sitting back and allowing others to take your piece of the pie!
With automated referrals, you have vital assistance in putting yourself at the top of the list for potential clients.
Think about the value of this as you approach your real estate strategy for 2020 and beyond.