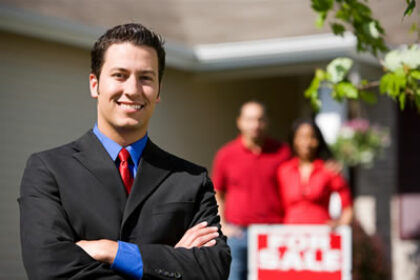 Co-Founder and Managing Director at Edkent Media, a boutique digital marketing agency servicing local, startup and enterprise companies.
Getty
Marketing is the key to success when talking about real estate or any other form of business, and when you automate some of the work involved in running your campaigns, you can boost your ROI. According to HubSpot, 68% of businesses use marketing automation in some fashion.
Whether you're automating email marketing or printed mail campaigns, the right resources can strengthen your marketing strategies and help you get the desired outcomes. I have experience with setting up marketing automation for real estate brokers and agencies. Generally, the benefits of using automation are that it greatly reduces a lot of manual workflows, saving you a lot of time. It also automates prospect follow-ups, greatly enhancing engagement with your customers. This in the end can produce better opportunities with your prospects and increase your sales conversion rates. Let's dive a bit deeper into the subject.
The Benefits Of Marketing Automation
One of the most difficult tasks for any marketing team is making progress with each campaign. By automating some of the work, you can build momentum and keep it up. The most apparent benefit of automating your campaigns is that it provides you with more time to spend on other important tasks, which ultimately may help you earn more.
Here are some additional benefits:
• Increased control: Using customer relationship management software and other marketing tools gives you better control over your marketing goals and strategies. Most businesses face difficulties when it comes to organizing different tasks. Automation can help you create a smooth flow of operations.
• Improved lead conversion and engagement: As your leads receive strategized content and informational resources from you, they may be more inclined to reach out and do business with you.
• Smart and precise targeting: Tailored marketing content is often the key to success. Intelligent marketing tools offer more detailed insights into your audience. These useful insights can help you craft more personalized content. Additionally, smart tools can help you narrow down your target audiences. As a real estate company, for example, you can use ZIP code filters to expand your outreach in specific areas. Providing the right content for the right audience leads to maximum leads and conversions.
All of these benefits can lead to higher conversion rates, better engagement and, ultimately, a better ROI.
Getting Started With Marketing Automation
When it comes to marketing automation, I recommend trying to automate as many tasks as makes sense for you. If you can put certain marketing efforts into motion without having to be too personally involved in them, you can see a big boost to your ROI.
Here are some good places to start:
• Automated email marketing: If you spend a lot of time creating email campaigns to send to your clients and potential clients, consider setting up a system that will automatically send emails to those who've opted in.
• Automated direct mail: Many real estate companies use printed materials to alert target audiences about the latest listings. Digital marketing works for this too, but we've found that the market is too saturated and that physical mail can provide you with more leads. Mailchimp found that the average open rate for emails in the real estate market is 19.17%, which is not very impressive. On the other hand, according to the United States Postal Service, 98% of people check their mailboxes daily. So for real estate companies, the efficiency of physical mail and email are miles apart. Automation of physical mail can be quite easy as direct mail companies typically cover all aspects of campaigns from printing to sending the materials. Without the help of a professional company, automating physical mail may be quite complicated. There are steps like address validation where it's usually best to have professionals help you.
Maximizing The Potential Of Marketing Automation
You may have some upfront work to do before you can step back and let your marketing automation take over.
I recommend tackling the following key tasks:
• Grow your email list. A strong email list can work wonders for your marketing ROI, allowing you to send highly targeted messages to those who are interested in what you're selling. Having a strong email list is key before you start sending automated emails.
• Develop a marketing plan. Marketing automation can help you a lot, but it's important to have a good marketing plan in place before you start automating tasks. Creating a marketing plan includes identifying your vision and goals, and determining what strategies you'll use to achieve them. Your plan should also include a systematic way to measure your progress toward your goals, which makes it easier to allocate time and resources to things that are working while cutting back on the things that aren't.
• Increase your reach. One of the best ways to increase your reach and maximize your marketing ROI is by boosting your social media presence. Social media can be time-consuming, though, so it's important to find the right balance between the time you're spending and the value you're seeing from it, especially as you ramp up your efforts.
Marketing Automation Is Worth It
For real estate companies, marketing automation can be a game-changer. Think about where automation can save you time and money, while ultimately helping you get more calls and visits from potential clients.
Forbes Agency Council is an invitation-only community for executives in successful public relations, media strategy, creative and advertising agencies. Do I qualify?
02
Underrated Lead Gen Ideas for Real Estate Agents
Share:
The competition in the real estate market has always been tough. Real estate agents are always looking for new and innovative ways to find potential leads. With the help of technology, it is easier than ever before to generate impressive results with lead generation.

However, there are some lead generation ideas that most realtors don't consider effective enough to implement. These ideas might actually help realtors generate more leads.Let's take a look at some of the most underrated lead generation ideas that real estate agents should consider implementing into their business strategy today!
Starting a BlogBlogging can be an excellent way to share your expertise in the industry. Remember, you need traffic coming from search engines in order for this idea to work well so include keywords throughout your posts and blog about topics related to real estate.
This will not only give your real estate business more credibility but will also let you generate leads through viewership. You can talk about the current listings on the market. So the more people that see your content, the higher your chances of getting a sale.
Create a Referral ProgramA referral program is an easy way to generate leads by using the power of word-of-mouth. Make sure you give your clients something in return for recommending your business to their friends or family.
When people know that they would also get a commission from the sales if they just refer a potential buyer to you then they would most likely be on the lookout for potential buyers which is a great way to generate leads for your business.
Take Advantage of Social Media ToolsI know what you're thinking – social media is not a good lead generation tool for real estate right? Wrong! It's actually one of the best ways that can help real estate agents generate leads, provided it's done correctly.
You need to create captivating posts on Facebook or Twitter about things related to your market niche. This includes statistics, news stories, etc., which are likely going to be shared amongst potential prospects within your target audience. Just make sure these posts include links to your listings and your contact information on these posts.
Sponsor a House Warming Party for the ClientsAnother great way to generate leads is to sponsor a house warming party for the clients. Let your clientele know that if they go along with the purchase then you will finance their house warming party to a certain level. This will show that you care about your clients and they will be more than delighted to work with you than any other realtor in the market.
Direct Mail MarketingDirect mail marketing is one of the most important methods of lead generation for realtors. Statistics show that direct mail marketing has an ROI of more than 29% for the real estate industry.
The best part about doing direct mail marketing in the current world is that there is a range of different ways you can implement direct mail marketing strategies for your real estate business. You can go with the traditional method of sending out letters and postcards or you could even try targeted banner ads. In addition to that, you can also send leaflets to the clients.
Another powerful way of performing direct mail marketing is through billboards. You can also create an automated direct mail marketing system where mails and marketing material are automatically sent to the client. Email marketing may not be tangible in nature but it is also considered the modern equivalent when integrated with traditional marketing.
Check Expired ListingCheck listings that expired more than a year ago without a successful sale taking place. The sale may have been thwarted by many different reasons however the owners may still be looking to sell the place. So you can capitalize on this opportunity that the previous realtor missed.
Never Skip out on Networking EventsNetworking is one of the most important aspects of every business.  It is very important for realtors as well. So if there are local networking events for realtors taking place then you shouldn't "under any circumstances" skip that event. Proper networking for realtors generates a lot of strong leads.
Build a Real Estate Brand Instead of Personal BrandYou might have heard before that personal branding is the new real estate marketing strategy. However, there are many pitfalls of trying to build a brand based on your personality.
Instead, you should focus on building a brand for your company that can help you generate more leads in the long run as compared to some random name with no reputation backing it up.
Newspaper AdvertisementsYou might think newspapers are a thing of the past however you would be surprised to know how strong newspaper advertisements actually are. Newspapers are still very important for realtors as they can help you generate leads from a wide range of people.
Give ads about your business and the current listings you are managing in the newspaper along with your contact information. You are bound to get a few calls from this that you might have otherwise missed.
These are just some of the lead generation ideas that can help realtors find a lot of great leads. So if you are someone who is struggling to get more clients then maybe it's time for you to try these ideas that most modern realtors don't think about implementing.