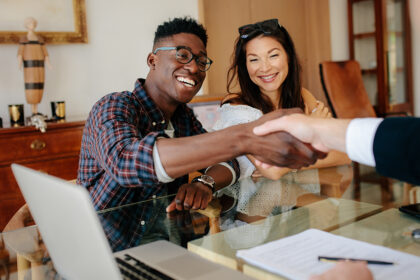 Today, the real estate industry is more competitive than ever before. There are countless real estate agents available and many options for clients who are looking to buy or sell a property.
However, you can still find success in this industry. The key is to know how to find real estate clients. One of the most effective ways to do this is with real estate referrals. Generating leads through real estate referrals is an effective way to find new potential clients.
However, referrals do not appear by magic. You have to put in time and effort. Some tips to help you with this goal can be found here.
Provide Superior Services for Each Client
If you want to generate more real estate referrals, you must offer a high service level to each client you serve. If someone is going to send a referral, the service you provide them should be excellent. It is not likely that a past client will refer someone to you if you do a poor job. It would help if you always strived to provide excellent and consistent services and exceed your client's expectations.
Show Appreciation for New Real Estate Referrals
If you have someone who refers a potentially new client to you, make sure you show your appreciation. Let them know what this effort and their time mean for you and your business. When you do this, the individual will be motivated to continue spreading the word about your services, which will further help increase lead generation.
Be sure to show your gratitude for leads that work out and those that do not. When you limit acknowledgment to the referrals that turn into a lead, it may limit future referrals. You can even set up automatic software to send out thank-you notes when a new referral is received. Automation makes everything in the real estate industry easier.
Establish and Maintain a Relationship with Your Prospects and Your Clients
After working with a real estate client, take time to establish a relationship with them. You can send them resources or helpful information, or just give them a call to make sure everything is going well.
Even if you have a lead who does not want to do business with you right away, you should not completely abandon the relationship. This individual may be a great source of referrals, or they could become a client in the future. Make sure you keep the options open by keeping in touch and following up.
Develop Relationships with Leaders in Your Industry
As a real estate agent, you will likely interact with many other professionals during the sales or buying process. This includes construction companies, housing inspectors, and brokers. When you work together and build strong relationships with the other professionals in your industry, you can cross-promote one another's services while increasing your referrals.
When it comes to generating new referrals, there are more than a few factors to consider. Keep the tips and information here in mind and invest in the best automation software to help you along the way.