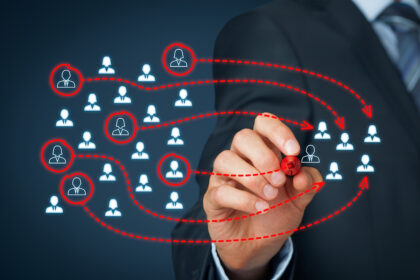 Company databases are essential tools for businesses that are attempting to grow quickly. Database marketing uses databases of potential clients and individuals to create personal messages for marketing purposes and promotions. Marketers can communicate with any type of medium and customize their words to targeted businesses.
Companies may choose to select audiences based on where the leads are from, their buying behavior, their annual sales, and more. They can then personalize the message, even more, to help increase the potential for customer loyalty. These companies may segment by gender, household income, and geographic location.
One of the most valuable assets a company has available is their customer database. Use these tips to improve your database marketing:
Database Marketing Dos
Maintain Your Database
It's vitally important that you maintain your list well for your program to be successful. Update all prospect and customer info on a daily bases, including contact information changes.
Maintain Prospect and Customer Lists
It's essential to keep your customer and prospect lists separate, with a field for information on where you received information on where you obtained the lead. Most importantly, make sure you have a customer list and maintain it! There isn't much worse than trying to keep all of this information in your head and then being frustrated when you can't recall the information that you need at a vital moment.
Database Software
Spend some time researching numerous software programs, so that you can select one that has the tools that you need to keep your information organized. Everyone should have training in the software and have the ability to input data and generate reports as necessary.
Database Marketing Don'ts
Don't Keep Information on Your Desk
Hire someone to put information about leads into your company database consistently. This employee will be responsible for getting information about leads and clients into the database to be easily accessed as necessary. A pile of business cards and notes on your desk isn't useful for anyone, so ensure that the information gets into a usable form.
Don't Email Too Frequently
Don't take advantage of the contact information and send too many mailings or emails per week. You don't want to upset leads or customers. Instead, set up a content marketing plan and stick to it, so that you don't upset clients by bombarding them with emails too frequently. Instead, put a plan into place and carry it out.
Don't Forget to Build a Marketing Strategy
Don't make the mistake of having a high-quality database without an excellent marketing strategy to go with it. Plan out your integrated marketing to include both email and direct mail campaigns.
Get your database into place for the upcoming year to keep it organized and market successfully. Don't make the mistake of letting another day go by without putting an organized plan into place.