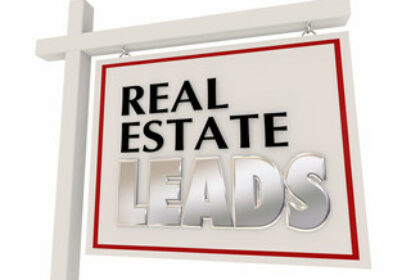 This article gives you five recommended steps to achieve success in real estate marketing. Before we go into these real estate marketing steps, it is important to understand the value of becoming a student of marketing. The moment that you are able to find your own deals – the more money you will make.  It is a direct correlation.
Follow these five steps to successful real estate marketing and you will be on your way to five-figure real estate deals.
First, "Define Your Target Market." To successfully do this you must be, and remain, focused.  If you run in too many directions, focusing on too many real estate markets, you will always be skipping around and never getting ahead. Learn to overcome objections and know how to handle the continually arising different situations that the real estate market quickly throws your way.
Once you master one market, then duplicate your system across many markets. For instance, you may choose to start working with foreclosures or out of state owners. Once you get the real estate marketing system in place for one, add the other. Then, you can simply duplicate it over and over again! The single most important thing to remember is that you must target motivated sellers.
Second, "Execute your plan."  It has been said that successful real estate investors have three things: specialized knowledge; ability to take action; and consistency. It is not enough to have the knowledge. You have to act on that knowledge. Let's say your real estate marketing strategy involves bandit signs. You need to have a system for distributing signs on a consistent basis, a consistent method for filtering leads, and a bullet-proof follow up system. It does not do you any good to charge off the starting block at hyper-speed if you do not have the ability to sustain that pace or the have tools to fulfill the plan.
Third, "Pre-screen your leads."  Scribbling notes on the back of an envelope while you are driving is not a system! Consider sending your calls to a separate voicemail line.  This takes the emotion out of the system and allows all calls to be fed through an organized, rehearsed and consistent protocol.  Request the seller to leave certain information on the line or with the operator. Thereafter, when you are prepared and focused, you will be able to take that information and do basic due diligence preparation tasks before having an initial conversation with the seller to find out if that prospective client is in fact a genuine, motivated seller.
Fourth, "Make your offer."  By following a specific real estate marketing system, you will be prepared to make an initial offer during the first phone call. By asking the right questions and having a pre-screening sheet in front of you, you will quickly learn if they are a motivated seller or simply just wasting time.  If your real estate marketing system has this component in place, you will know what the property is worth, have a ballpark idea of what the repair costs are, and will know if the seller is motivated. Consequently, you will know at what price you should make your first offer.
Fifth, have a "Contract/Exit Strategy." Once the seller accepts your verbal offer, or is close thereto, it is time to put the purchase offer in writing. It is recommended that for your complete protection the contract include contingencies, or escape clauses, such as inspection, buyer's default wherein the deposit is the sole remedy, and/or subject to property appraisal.
For a real estate referral marketing system that will assist you in finding motivated sellers in any market check out RESURGE at https://www.resurgereferral.com.
Their affordable real estate marketing system provides real estate and mortgage lenders with the marketing guidance and essential skills needed to never miss a referral opportunity again!  Go to RESURGE at https://www.resurgereferral.com
today and watch your real estate database grow tomorrow!