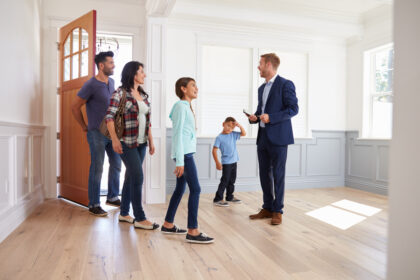 One of the first predictions financial analysts had in the beginning of the COVID-19 health crisis is that the housing market would take a sharp decline. In reality, the housing market has grown in 2020. For most real estate professionals, this is further proof of just how strong the United States housing market is. The holidays are a time when most people tighten their purse strings to ensure they can buy presents for everyone in the family. 
This usually means that the holidays are one of the slowest times of year for real estate professionals. If you are looking for a way to thrive during the holidays, then you need to check out the information in this article. 
1. Use Marketing Postcards to Drum Up Referrals
Buying a home is something that most adults look forward to. When the time comes for a person to buy a home, they will usually ask the people around them for advice on which real estate agent to work with. In situations like this, you want your former customers to remember who you are and how great of a job you did. The sad reality is that most people forget the name of their real estate agent fairly easily. 
Instead of allowing this to happen, you need to use the power of postcard marketing. If you don't have the time or tools needed to create and send out these postcards to your past clients, then working with the team at Resurge is a great option. With our help, you can engage with past clients and create high-quality sales leads with minimal effort. 
2. Relay Your Holiday Schedule to Your Clients
During the Thanksgiving and Christmas holidays, most people are traveling to visit friends and family members. If you plan on taking some time off during the holidays, you need to make sure your clients know when this will happen. Failing to relay this information can be problematic if a client calls you and you don't answer your phone. 
In the time leading up to your vacation, you need to make yourself available. Being able to answer questions or address concerns before these dates arrive can reduce the amount of stress you carry into your vacation. 
3. Remind Your Audience About the Benefits of Buying a Home in Winter
While there are a number of homes sold in the summer months, many people prefer buying real estate in the winter. During the winter, there aren't as many buyers looking for homes. This means you will not have to worry about getting overbid on a particular home. 
The key to getting a great deal on a home in the wintertime is working with an experienced real estate agent. Letting your clients know you are available to help them with their real estate purchase is important. 
Let Us Help You Get More Referrals
With the help of Resurge, you can kick your referral marketing efforts into overdrive.